Hampton Roads, Norfolk, Virginia Beach and Chesapeake area homeowners: we know you care about your home. Whether you need some new fixtures installed, pipes moved, water heater replaced or drains cleaned we're the team to call. If you have an plumbing emergency, we've got you covered 24/7. Contact us today for a free estimate on your next job.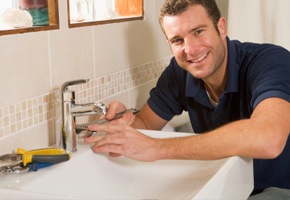 Plumbing Emergency and Scheduled Repair:
Sink and Toilet Clogs
Water & Sewage Repair
Drain Service & Repair
Garbage Disposals, Drains & Faucets
Leaking Pipes & Toilet Repairs
Water Heater Repair Specialist
Plumbing Installation:
Sewer & Water Lines Installed
Dishwashers
Water Heaters
Showers Installed
Water Fountains
Water Mains
Sinks
Toilets
Direct Vent Heat-No Chimney
Comfort Height Toilets
Floor Drains
We know that a small leak can lead to a big problem, so it's important to fix the underlying problem completely. That means hiring the best plumbing team. Norfolk Air Heating, Cooling, Plumbing & Electrical professionals are licensed, certified, and held to a very high standard. We believe it's important to build and maintain a long term relationship with your plumber. You can rely on us for quality plumbing and fixture installation and repair services.
When you call on Norfolk Air Heating, Cooling, Plumbing & Electrical to repair your hot water heater, unclog tough drains, or install a new bathroom sink or toilet, you'll find your daily business will be interrupted as little as possible. We use the most updated technological equipment for inspecting sewer drains and clearing clogs, and offer the most competitive prices in town. You won't find better plumbing services, or more courteous service, for your money.
To learn more contact us today at 757-963-8365 for your free estimate. We provide plumbing services in Norfolk, Virginia Beach and Chesapeake.
Norfolk Air Heating, Cooling, Plumbing & Electrical also provides services for commercial plumbing needs.