With the summer temperatures rising, the last thing you want to happen your air conditioner breaking down. To avoid this possibility, regular maintenance of your HVAC system will help it run more efficiently and keep your family healthy. The cost of heating and cooling your home can be expensive, and it only increases if your HVAC system isn't working at its best. An unmaintained HVAC unit can host all sorts of bacteria, mold, and dirt that can pollute the air quality of your home. Follow these tips to keep your HVAC unit running smoothly: 
Clean/Replace Air Filter
Replacing your air filter is the most important thing you can do when maintaining your HVAC. Simply changing the filter to one that is new and more efficient will have your unit running more effectively. Filters should be replaced every spring and fall as well as every month during high-usage timeframes. If you have pets, consider replacing the filter more often. 
Remove Debris
Regularly check for any sticks, twigs, or branches that might end up on or near the HVAC system. Any debris close to the unit could obstruct the airflow. 
Check Wiring
After turning off the HVAC unit, remove the control panel on the condensing unit and observe the wiring. Check to see if any wires are melted, burnt, or blackened, or if anything looks irregular. If this is the case, contact a professional as they will know exactly what to do. 
Examine Condenser Unit Fan
With the HVAC unit off, check the fan on top of the outside condenser to see its condition. Look for any chips or blemishes on the fan blade and replace the fan if any are found. 
Preventative maintenance tasks are crucial to the health of your home and those who inhabit it. Ensuring items and systems are in proper working order will save time and additional costs in the long run, and the experts are Norfolk Air Heating, Cooling, Plumbing & Electrical are here to help! Whether you need assistance in maintaining your current HVAC system or installing a new unit, give us a call at 757-963-8365 or send your maintenance inquiry to us here.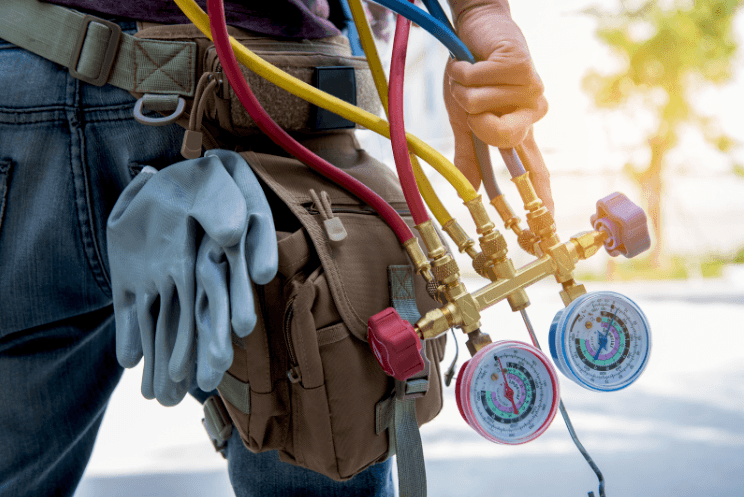 Sources: