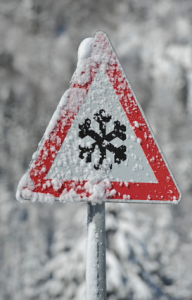 While the weather can be unpredictable in Norfolk, we've had enough cold days to know that winter is on its way. When temperatures are mild, controlling the temperature in your Norfolk home can be as simple as opening or closing the windows. But once the wintertime chill sets in, it's key to know that your HVAC system is ready to handle the challenge.
Here are some easy ways to prep your central heating system for winter weather.
Change your filters regularly. Filters should be changed every month, especially if you have pets. A clogged filter can keep the air from circulating properly and can eventually cause your HVAC unit to stop working.
Clean the area around the outside unit. Clear away and leaves or debris that may impede the performance of the exterior condensing unit.
Check your thermostat by setting it to your desired indoor temperature. It sounds like a no-brainer, but if the air in your house never actually reaches the right temperature or takes a long time to get going, it may need repair or replacement.
Consider a programmable thermostat. By allowing you to set the temperature lower while you're away from home, a programmable thermostat can help you to keep your heating costs low. Newer thermostats are also more accurate and energy efficient than older mercury thermostats.
If you haven't had your HVAC unit serviced, consider getting some preventative maintenance from a heating and cooling professional in Norfolk.
Norfolk Air Heating, Cooling, and Plumbing offers professional HVAC inspections and repair in Norfolk, Virginia Beach, and other cities of Hampton Roads. Our specialists can determine whether the freon levels are correct and check for leaks. They can also check the voltage going to the HVAC unit. For a gas furnace, they can check for cracks or damage to the heat exchanger. Our Norfolk HVAC professional can also help clean and inspect your heating ducts.
If your heat isn't working properly — or at all — you'll need to call someone to repair it. Testing your thermostat early can help to make sure that you're not stuck without heat on the coldest day of the winter. If your heat does go out, use the emergency heat setting if you have it. This will run your electric heat inside and keep you warm until a qualified HVAC repair person arrives.
Contact Norfolk Air Heating, Cooling and Plumbing for all HVAC inspection and installation services. We provide quality heating and cooling services in Norfolk, Virginia Beach, Chesapeake, and other cities of the Hampton Roads.