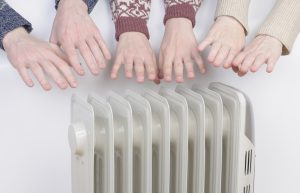 It's Snowpocalypse 2015, the very worst time to have a problem with your heat! Yearly maintenance can go a long way in preventing a breakdown and a miniature ice age inside your home. Check out our simple tricks to trap heat in your home.
1. Make certain your windows are well-insulated. No matter how high the heat is cranked, it won't matter if the windows are letting it all slip outside.
2. Clean the air filter blower. Unimpeded air flow may be all that was needed to warm your home.
3. Check air ducts for leaks and repair. The heat could be leaking right out of your walls!
4. Outdoor gas furnaces can get clogged up with dirt and grass, and can become dangerous if too filthy. If you've got one, be sure to clean it off every once in a while.
5. If you've tried it all and haven't seen an improvement, contact Norfolk Air Heating & Cooling today. And invest in an annual maintenance check up by one of the professional repair technicians at Norfolk Air Heating & Cooling. You'll be glad you did!