There's a change in the air. It may not feel like fall right now, but the nights will grow cooler and it won't be long before we pull out the sweaters and hoodies. Is your home up to the task of keeping the family warm and comfortable? At Norfolk Air Heating, Cooling, Plumbing and Electrical, we're on call to handle your HVAC tune-ups, repair, and new appliance installation. We hear from Norfolk homeowners about water heater this time of year, and if it's time for a new model we recommend going tankless.
Replacing your old water heater with a tankless model can improve your home's efficiency and eliminate some of the headaches of home ownership. Consider how long you've had your current heater, and if you've had to call in for repairs more than once. You don't want to worry about problems when the temperature drops, and a tankless model gives you many reasons to invest, including: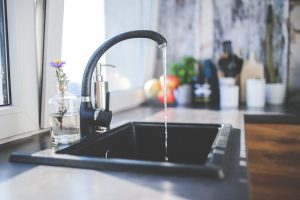 You'll need more hot water. When the weather's cold, you don't want to wait for hot water. Fall and winter clothes mean more laundry as well, and it's important to have hot water on demand so everybody at home is clean and comfortable.
You'll save money. Tankless heaters use less energy than standard models, and over time you'll notice the difference in your bill payments. With a tankless heater, you'll also need fewer repairs, if any. The money you'll save will come in handy for holiday shopping.
You'll enjoy cleaner water. It's all in the name. Water doesn't pass through a tankless heater, unlike in a standard model where water sits. If you have an older water heater, your water could pick up residue that taints your supply.
You'll save space. Tankless water heaters mount on a wall. If you're short on space and need room in the garage or utility room, this is a good time to get rid of that giant tank.
Have questions about water heater installation and repair in Norfolk? Contact Norfolk Air at 757-963-8365.