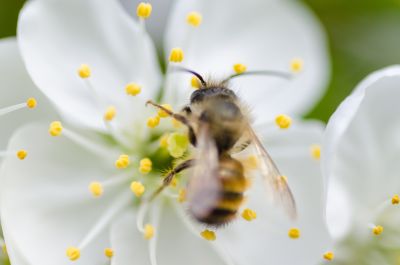 It may seem as though spring is slow to come to Norfolk and Virginia Beach this year. We get one good day of sunshine, followed by three of rain and gray clouds, then the cycle repeats. Rest assured, warmer weather is on the way and you'll be ready to take advantage of it.
Of course, with springtime climate comes other certainties like blooming azaleas and pollen. If you live in an area densely populated with trees and tend to find your car covered in a fine yellow veil every April, you know it's bound to follow you inside. If you or anyone in your family suffers allergies, it's important to ensure your home air remains clean.
Spring is a great time to contact a Norfolk HVAC mechanic to conduct a maintenance check on your air conditioning system and filters. If you've ignored your filters for several months, a simple replacement is one step toward improving the quality of life in your home. This is also a good time to have your AC unit inspected to make sure it's up to the task of keeping you cool in the coming months. Some things a mechanic will look for during an inspection include:
Grill/vent checks – Are the supply and return grills in your home clear of dust, mites, and other allergens? If not, a good cleaning will help improve indoor air quality
Fan blades – How well are the fan blades in your AC working? Do they need repair or cleaning. For your AC to work properly, every component must be in optimal condition.
Drain lines – Air conditioners work to reduce humidity in your home. Over time, mold and fungi can build up in the drain lines as it collects moisture, and an HVAC mechanic can flush them for you.f
Once your AC is inspected and fine-tuned for the change in weather, it's important to do your part by watching foot traffic. Pets and children track in dirt and pollen, as will your shoes, so take care wipe your feet before coming inside. Watch for open windows bringing in allergens, too. Your air conditioning shouldn't have to work hard to keep your indoor air clean and safe.
If you have questions about an AC inspection or maintenance, please call Norfolk Air Heating, Cooling, Plumbing & Electrical at 757-963-8365.